Best videos on the theme
Upcoming Executions US
IMPRESSUM
Conditions on DR AZ, Ohio
Ohio Executionschedule
Visiting Death House
Arizona
Guestbook First 150 entries..
How to send money to an inmate account or write an e-mail:

An Execution Date set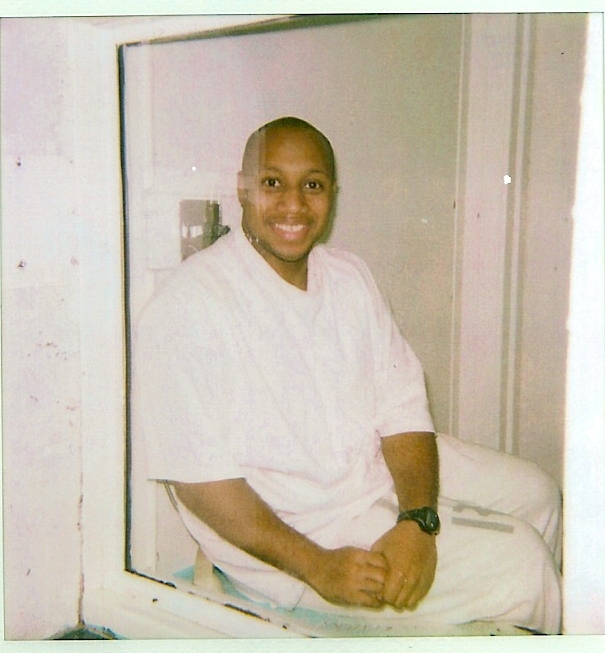 Willie Tyrone Trottie #999085
Pounsky Unit Death Row
3872 F.M. 350 South
Livingston, Texas 77351 USA
WillieTrottie@deathrow-usa.com for your first contact if you like, please leave a postal address for a response. Thank you
March 26,2006
Seeking Companionship, Friendship .....

Greetings,

I am one of many condemned men here on Texas' Death Row. I am, attempting to reach out for anyone whom would like to spend some of their precious time with me. Before my limited time has expired. I am seeking a correspondence with any one whom is interested in those whom are condemned, and would like an insider's view from that position. I am, open minded, considerate of others needs and feelings. But, as well, one whom speaks out/up for what I believes to be right. I am up front, honest and caring.

I am an African American male, age 36 yrs. old, about 5'6" tall and weighs, between 185 ibs, to 198 ibs. Black hair, brown eyes, engaging smile, broenskinned complexion. I am a native of Houston, Texas, raised between there and Alexandria, La., I was born under the zodiac sign of "Virgo" , Sept. 8th 69. I considers myself an outdoors person. Not really a nature's type, but one whom likes to work jobs on the outside, on the go. I've worked a variety of jobs before my incarceration. Though, most of them dealt with helping others.

I am socially inclined, loves to meet and interact with other peoples, knowing about their life styles, cultures and hobbies, families etc... I am widowed, have one (1) son, and a step-daughter whom I loves both dearly. I don't have hobbies in here, but spends most of my time reading/researching law cases, in hopes of gaining my freedom/life some day. I works out when felling up to it, but stays in sharpe as best as possible. I don't read books, however, when I do, they're preferred non-fiction, science, automobiles, nature, life.

I have been on d/r since 1993, and seen myself grow, mature, and recognize the person that God's created me to become. I've learned to allow myself to hurt, heal and share that experience with others before my life's light is extinguished.

I looks forward to hearing from any of you out there whom are also interested in seeking or just wanting to get to know what it's like living, waiting to die on death row .....

I am interested in those whom are above the age of 18 yrs., male or female. I have lots to share, and willing to assist you in anyway that I can. I also, seeks the same from you. No matter where we're at in life, what are situations are, we can all benifit from one another. Sharing one another's experiences of life's journey. Hoping to hear back from you soon? I tries to reply to all letters ... God bless...

If you are so interested, you can reach me at the following;

P.S. Please do not attempt to send anything to me through correspondence, letters/packages, rules for institution are very strictly enforced.

Willie Tyrone Trottie #999085

Pounsky Unit Death Row

3872 F.M. 350 South

Livingston, Texas 77351 USA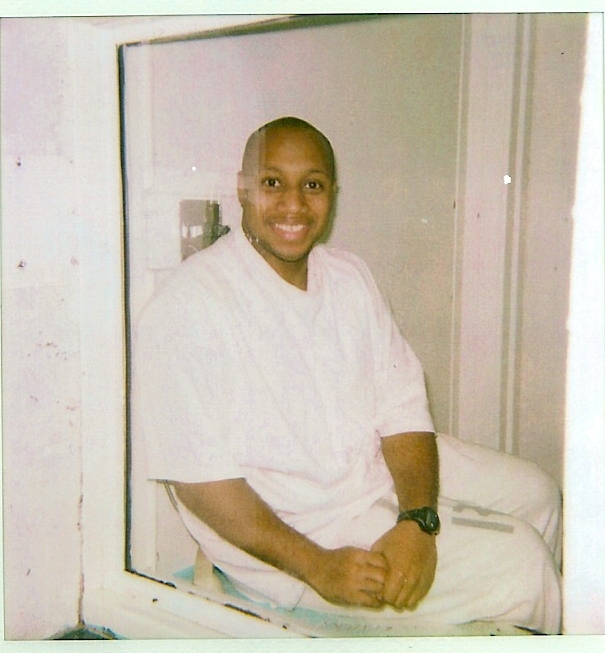 26. März 2006
Suche Gefährten, Freundschaft .....
Ich grüße,
Ich bin einer von vielen verurteilten Männern im Todestrakt von Texas. Ich versuche jemanden zu erreichen, der ein wenig seiner kostbaren Zeit mit mir verbringen möchte, bevor meine beschränkte Zeit vorbei ist. Ich suche Briefwechsel mit jemandem, der Interesse an Verurteilten hat und mehr aus der Sicht von innen erfahren möchte. Ich bin offen und rücksichtsvoll gegenüber der Gefühle und Bedürfnisse von anderen. Ebenso aber spreche ich offen aus, was ich denke, wenn ich denke, dass es richtig ist. Ich direkt, ehrlich und fürsorglich.
Ich bin ein afro-amerikanischer Mann, 36 Jahre alt, ca. 1,72 cm groß und wiege zwischen 84 – 90 kg, habe braunes Haar und braune Augen, ein einladendes Lächeln und bronzefarbene Haut. Ich bin ursprünglich von Houston, Texas und bin aufgewachsen zwischen dort und Alexandria, Los Angeles. Ich wurde im Zeigen der Jungfrau am 8. September 1969 geboren. Ich bin ein Mensch, der gerne draußen ist. Nicht wirklich ein Naturfreund aber jemand, der gerne draußen arbeitet und unterwegs ist. Ich habe die unterschiedlichsten Jobs gehabt, bevor ich eingesperrt wurde. Aber die meisten Jobs hatten damit zu tun, Anderen zu helfen.
Ich bin sozial veranlagt, liebe es, Menschen zu treffen und auf sie zuzugehen, ihre Familien, deren Lebensstil, Kulturen und Hobbies kennen zu lernen… Ich bin verwittwet, habe einen Sohn und eine Stieftochter, die ich beide sehr liebe. Hier drin habe ich keine Hobbies aber ich verbringe meine Zeit hauptsächlich mit Lesen sowie Gerichtsfälle zu erforschen in der Hoffnung, eines Tages meine Freiheit wieder zu erlangen. Wenn mir danach ist, trainiere ich, um so gut ich kann in Form zu bleiben. Ich lese keine Bücher, aber wenn ich doch lese, dann sind es Sachbücher, Naturwissenschafts-, Auto-, Natur- und Bücher über das Leben.
Ich bin seit 1993 im Todestrakt und seither bin ich gewachsen, erwachsen worden und den Menschen erkannt, den Gott erschaffen hat. Ich habe gelernt, Schmerzen und Heilung zuzulassen und gelernt, diese Erfahrung mit anderen zu teilen, bevor mein Lebenslicht ausgehaucht wird.
Ich freue mich darauf, von irgend jemandem da draußen zu hören, der Interesse hat oder einfach nur wissen möchte, wie es ist, wenn man ein Leben lebt und im Todestrakt darauf wartet, um zu sterben….
Mich interessieren Menschen, die über 18 Jahre alt sind, männlich oder weiblich. Ich habe viel zu geben und helfe Ihnen so gut ich kann. Ich möchte das Gleiche von Ihnen. Egal, wo wir gerade im Leben angelangt sind, oder wie die Situation gerade sein mag, wir können alle vom Anderen profitieren. Wir können die Erfahrungen des anderen austauschen. Hoffentlich höre ich bald von Ihnen?! Ich versuche, alle Briefe zu beantworten.
Gott schütze Sie….
Wenn Sie ebenso interessiert sind, können Sie mir unter folgender Adresse schreiben;

P.S.: Bitte versuchen Sie nicht, mir irgend etwas durch Briefe/Päckchen zu schicken, die Regeln werden streng eingehalten.

Willie Tyrone Trottie #999085
Pounsky Unit Death Row
3872 F.M. 350 South
Livingston, Texas 77351 USA