Yatombi Ikei (#000587)
| Last Name | First Name | Date of Birth | Gender | Race | Date Received | County | Date of Offense |
| --- | --- | --- | --- | --- | --- | --- | --- |
| | | | | | | | |
| --- | --- | --- | --- | --- | --- | --- | --- |
| Pierce | Anthony | 07/20/1959 | M | Black | on Death Row since 03/20/1978 | Harris | 08/04/1977 |

Yatombi Ikei - A.Pierce #587
Anthony Pierce being taken off death row!
in 2012
| | |
| --- | --- |
| | Longtime Texas death row inmate Anthony Pierce wins appeal - By Terry Wallace Houston ChronicleTuesday, Apr 20, 2010 -read the court opinion |
| | |
| --- | --- |
| | A DESPERATE PLEA FOR SOME REAL "GHETTO NIGGER", LOVE! -Jan.2004 |
| | EIN DRINGENDER AUFRUF FÜR EINE ECHTE "GHETTO NIGGER" LIEBE! -Jan.2004 |
| | Ghetto Nig'er Love Chapter II - Febr. 2004 |

February 27, 2004
Ghetto Nig'er Love Chapter II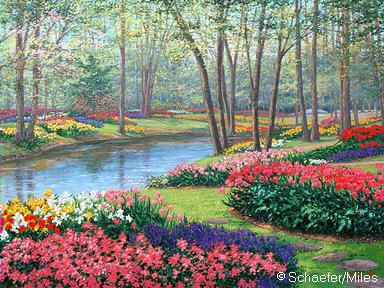 In this short plea for female companionship, I should be a little less eccentric and a bit more practical.
To begin with, I must relate these feelings in order to bring about some form of understanding because often times my opinions are misconstruced and taken out of contents. Now, I realize that, not everybody like to have reality thrusted in their face though, in order to understand some things, I feel we should seriously and objectively debate the issue I am raising in this piece.
Issues like, how, in good conscious, can open enemies becomes friends, "specifically speaking in regards to the white and black gender relationship." I had a hard time understanding how black woman, who has suffered some of the worse treatment at the hands of white men, could willfully lay down with this man and bare his off-spring with pride, yet, refuses to hold her own kind in the same status.
Likewise, I wonder if a white woman could truly love a black man without the guilt and shame of betraying her own kind. Certainly such love, whether genuine or not, will cost her ahelluva lot more in terms of ridicule and misery then it would if she was a black woman. For her pain comes from, not only lost of family support, but, a life time of ridicule from her peer's simply for making a choice in life that is still considered out of the ordinary and for that reason most white woman will avoid the inconvenience of constant persecution and thus settle for a partner who is a lot less conspicuous, much to the contrary of her free spirited negro counter-part. The white woman knows that, in spite this being the 21st century, very little, in terms of racial hatred, has been done to eradicate this poisonous mentality (which has now infected the entire world).
You see dear readers, the essence of life itself is love and love is love no matter. who or how this love is being exchanged, so it seems that it is possible for a white woman to truly love a black man, just as it is egually possible for a black woman to truly love a white man and vice versa. I mean really, there's nothing but the human race when it comes to people whether we want to except that fact or not. If we look at the human existence in its true essence, we will see that it exist in various shades and splender. Try to picture a field full of beautiful flowers of various kind, swaying to a rhythmic breeze. As you gaze upon this beauty, try to see if you can pick out an inferior flower amongst the bunch. Symbolically speaking, people are a lot like these flowers ecause like them, people too eradiate a natural origin of beauty but, because of the discontentment of some, dissensions are placed in our wake so that our natural desire to interact becomes corruot, even though our very nature is the sole reason we all exist.
My time is running out so, my hopes of finding a true nature queen grows dimmer by the day. I have no children of my own and should the state of Texas gets their way, which looks like they will, I will never get the opportunity to see if I can make any either so, in light of this fact, my desire for a woman who is equal to my own pigment is desired, more so, out of shame for not holding her existence above her lower abdoman on the one hand, and out of a need, on the other hand, to reconnect that lost Afro-centricity. However, estalishing a relationship with a woman is a process in itself and certainly a process I most truly welcome so, if anyone reading this is interested then please contact me immediately because time is no longer a friend of mine.
Amani "Peace"
Yatombi Ikei
(A. Pierce)
Texas' Death Row
Mr. Yatombi Ikei - A.Pierce #587
Polunsky Unit D.R.
3872 FM 350 South
Livingston - Texas 77351
U.S.A.
January 2004 written by Yatombi Ikei (Anthony Pierce)
A DESPERATE PLEA FOR SOME REAL "GHETTO NIGGER", LOVE!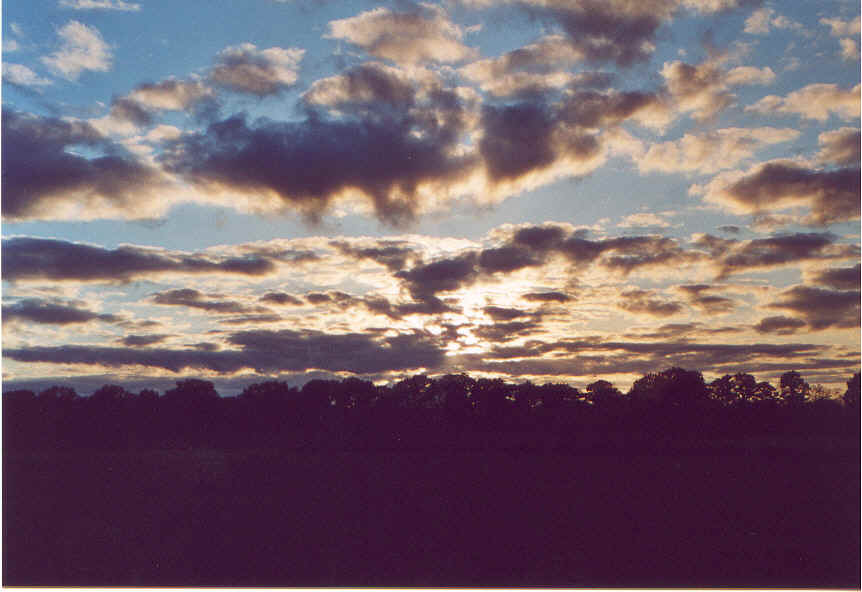 What amazes me with these made up dramatized characterizations, By our Caucasian brethrens, is the word Negro itself. I found it equally strange that this same word have corresponded, by definition, to mean various other things such as;
1) A Black person or member of any indigenous, dark-skinned people of Africa, living chiefly in the Sahara or person having some African ancestors;
2) A river in N. Brazil, flowing southeast into the Amazon;
3) Negroid, as a designating or of one of the major traditional geographic grouping of human being, including the majority of the people of Africa, and people of Melanesia, New Guinea etc.;
4) Negroni, which is descibed as a cocktail of gin, Campari of sweet vermouth;
5) Negro-phile, which is descibed as a person who admires, likes or champians Blacks, their culture etc.;
6) Negro-phobe, which is described as a person who hates or fears black; and last but not least,
7) Negroes, which is descibed as an island of the central Philippines, between Cebu & Panny, ( For the record, Caucasoid is said to be, from the erroneous notion that the orig. home of the hypothetical Indo-Europeans was the Caucasus; designating or of one of the major geographical varieties of human beings, including peoples of Europe, Africa, the Near East, India etc. )
Now I guess you are dumb-founded as to the point in all of this so I will explain it as simple as I can. Whenever we, as a race of people, start looking at ourselves a being different in totality, we start to manifest ideologies of inferior and superior complexes, therefore leading me back to my initial quest, "Why can't I find support from my dark-pigmented brethrens versus my lighter-fair-pigmented ones." You of all people know that the system in place now was designed exclusively to bring about our demise. For this very system have already sent countless dark-pigmented brothers and sisters to their deaths in one capacity or another so, why do fear have you so afraid.Are you dark-pigmented brothers and sisters afraid of the system's "Homeland Security Act" because it coul easily railraod you to fill up the vacancies within these modernized slave camps that are now being ran by the prison industrial complex, or are you so agitated by the oppressors tricks that you are willing to turn your backs on everything ghetto, including 20th century "ghetto niggers" that have gotten lost behind the shadows of others more revered simply because you found it easier your fears than to face them head on. Whether you know it or not, everyday you arise to a new dawn, you face a different challenge and when you lay your head down to call it a day, you have defeated your fear so now, what are you afraid of, yourself, or the thought of being afraid.
Maybe I'm being a little facetious and naive to hope anybody outside of a caring caucasion brethren will be willing to help me expose the injustice I receive and continue to receive because by experience, thats the only time others become involved enough to question the legality of my conviction, the real motives behind this racist state of Texas to use me as a political pawn a couple weeks after my 18th birthday in 1977, Texas' desire to euthanize me under highly questionable evidence, that have never been adequately adjudicated in a court of law, the ineffective representation I had then and/or the misrepresentation I have now. It is to conceal the facts of this case so that my cold-blooded, calculated murder will look justified.
For I have contacted practically every legal organization the world over, including the United Nations, the World Court, the House Judiciary, both in Texas and Washington, D.C.various religious and grass-root organizations only to receive the same old proverbia, but ever so polite, "FUCK OFF" response because to be truthful about it, becoming older, as I have became, regards me now as used, ashed up Negro trash, thereby leaving me little room for optimism of any kind.
In closing, let me say that if anyone reading this bacame offended as a result of this rhetoric I am sharing has totally ignored the reality of which I am speaking. Despite the monster I have been projected as being, I am honest and not afraid to tell you if I smelled a foul odor emitting from your person because I feel that covering up a truth with a lie does more damage then not facing the situation on its merits. I equally believe that, in doing so, on should always humble themselves when dealing with a situation involving a person's feelings. For prophet Muhammad [phuh ] himself stated that there were three you must consider; "1) If it's kind; 2) If it's necessary;and 3) If it's true.....
Honesty by today's standard seem to be a voided norm in which some manipulated for personal gain, thereby leaving me to chance. You know, my loneliest time spent here on this earth will not come at the moment I am forcibly dragged to the Texasslaughterhouse to be euthanized by poison chemicals but by being born poor, Black, in the wrong century and on the wrong side of the hemisphere.
Amani & Upenda
"Peace and Love"
Yatombi Ikei [A. Pierce ]
Texas' Death Row

EIN DRINGENDER AUFRUF FÜR EINE ECHTE "GHETTO NIGGER" LIEBE!
Was mich bei diesen dramatisierten Charakterisierungen unserer kaukasischen Brüdergemeinde am meisten verwundert, ist das Wort Negro selbst. Ich fand es vergleichsweise seltsam, dass dieses Wort in der Definition unterschiedlich genutzt wird und hier sind einige Beispiele:
1. Ein schwarzer Mensch oder Angehöriger von Eingeborenen, dunkelhäutige Menschen von Afrika, die hauptsächlich in der Sahara leben oder die afrikanische Vorfahren haben;
2. Ein Fluss in Nord Brasilien, der südwärts in den Amazonas fließt;
3. Ein Negroid; Bezeichnung für herkömmliche, geografische Gruppierungen von Menschen, einschließlich der Mehrheit der afrikanischen Bevölkerung und Menschen aus Melanesien, Neu Guinea, u.s.w.:
4. Negroni; Bezeichnung für einen Cocktail aus Gin, Campari aus süßem Wermut;
5. Neger- philie; Beschreibung für eine Person, die schwarze Menschen mag oder Schwarze sowie deren Kultur verfechtet, u.s.w.:
6. Neger – phobie; Beschreibung für einen Menschen, der Schwarze hasst oder fürchtet; und zu letztendlich
7. Neger; Beschreibung einer Insel in Zentral – Philippinen, zwischen Cebu & Panny, (und um das festzuhalten; kaukasisch bezeichnet man die irrige Nation, die ihren Ursprung geographisch im Kaukasus hatte, aus welchem ursprünglich geographisch die meisten unterschiedlichen Menschen hervorkommen, eingeschlossen Europäer, Afrikaner, Menschen aus dem Nahen Osten, Indien u.s.w.)
Ich denke, dass Sie mit alle dem nichts anfangen können, daher möchte ich es so einfach wie möglich erklären. Wann immer wir als Rasse von Menschen beginnen, uns selbst als Gesamtheit als unterschiedlich zu erkennen, beginnen wir, Ideologien von Untergebenen und Überlegenen zu erzeigen, und damit komme ich wieder auf meine zu Anfang gestellte Frage: "Weshalb kann ich keine Unterstützung von meinen dunkel pigmentierten Brüdern gegen die hell pigmentierten bekommen?". Vor allem Ihr Menschen wisst, das das zur Zeit gültige System erschaffen wurde nur um den Untergang herbeizubringen. Denn genau dieses System hat bereits viele dunkel pigmentierte Brüder und Schwestern auf die eine oder Andere Weise in den Tod geschickt. Also, warum ängstigt Dich die Angst so sehr? Habt ihr dunkel pigmentierten Brüder und Schwestern Angst vor der "Hausgemachten Sicherheitsaktion" des Systems, denn die kann Euch leicht überrollen, um die freien Plätze in dem modernen Sklaven Camp zu füllen, die von der Gefängnisindustrie geführt werden, oder aber seid Ihr so verstört von den Tricks der Unterdrücker, dass du bereitwillig dem Ghetto, einschließlich der "20igstes Jahrhundert Nigger", die bereits hinter der Schattenwand anderes verehren, den Rücken kehrt, einfach nur, weil Ihr lieber Angst habt, als Euch der Angst zu stellen. Ob Ihr es nun wisst oder nicht, jeden Tag erwachen wir aufs Neue, zu einer neuen Aufgabe, und wenn Ihr Euren Kopf am Abend niederlegt, habt Ihr Eure Angst besiegt, also, wovor habt Ihr solche Angst? Vor Euch selbst oder nur den Gedanken an die Angst?
Vielleicht bin ich ja drollig oder gar naiv, wenn ich hoffe, dass ein anderer, als ein besorgter Kaukasischer Bruder mir helfen möchte, um die an mir verübte – und immer noch andauernde - Ungerechtigkeit ans Licht zu bringen, denn nur dann involvieren sich Andere erfahrungsgemäß genug um die Gesetzmäßigkeit meiner Inhaftierung und die eigentlichen Motive dieses rassistischen Staates von Texas zu hinterfragen, der mich als politisches Pfand wenige Wochen nach meinem 18. Geburtstag im Jahr 1977, wo Texas wünschte, mich zu euthanasieren. Meine Verteidigung oder Falschverteidigung die ich hatte/habe und die Beweise waren fragwürdig und wurden nie angemessen im Gerichtssaal dargestellt. Es gilt, die Fakten dieses Falles aufzudecken, sodass der kaltblütige, kalkulierte Mord richtig gestellt wird.
Da ich bereits jegliche legale Organisation weltweit kontaktiert habe, eingeschlossen die United Nations, The Word Court, The House Judiciary, beide in Texas und Washington D.C. und verschiedene religiöse und sonstige Organisationen, nur um die immer gleichen Propaganda-Sprüche, diese aber immer so höflich, zu erhalten wie "FUCK OFF", denn um ehrlich zu sein, wenn man älter wird, wie ich jetzt, so wird man in die Schublade "Negerabfall" gesteckt, und übrig bleibt wenig Optimismus, welcher Art auch immer.
Zum Abschluss möchte ich noch eines sagen: Wenn sich irgendjemand vom Gelesenen und der von mir benutzten Rhetorik beleidigt fühlt, der hat die Wahrheit, von der ich spreche, nicht erkannt. Obwohl ich als Monster hingestellt werde, bin ich ehrlich und habe keine Angst, Euch zu sagen, wenn ich Fäulnisgeruch wahrnehme, der von Euch hochsteigt, denn ich glaube, die Wahrheit mit einer Lüge zu überdecken, richtet mehr Schaden an, als wenn man sich der Situation grundsätzlich stellt. Wahrlich glaube ich, dass man sich, wenn man mit einer Sache, die die Gefühle eines Menschen betreffen, demütig verhalten soll. Wie Prophet Muhammad (phuh) selbst sagte: Drei Dinge müssen beachtet werden: 1. Ist es gütig; 2. ist es nötig, und 3. Ist es die Wahrheit….
Heutzutage wird Ehrlichkeit für den persönlichen Vorteil bewusst umgangen und dabei werde ich dem Zufall überlassen. Wisst Ihr, meine Einsamkeit ist nicht am schlimmsten, weil ich hier auf der Erde im texanischen Schlachthaus, in das ich gewaltsam gezerrt wurde, um von den Gefängnis-Chemikalien euthanasiert zu werden, meine Zeit verbringe, nein! Sondern deshalb, weil ich arm geboren wurde, schwarz, im falschen Jahrhundert und der falschen Seite der Weltkugel.
Amani & Upenda
"Peace and Love"
Yatombi Ikei [Anthony Pierce ]
Todestrakt Texas
  

Januar 2004 -geschrieben von Yatombi Ikei (Anthony Pierce)