03-09-2004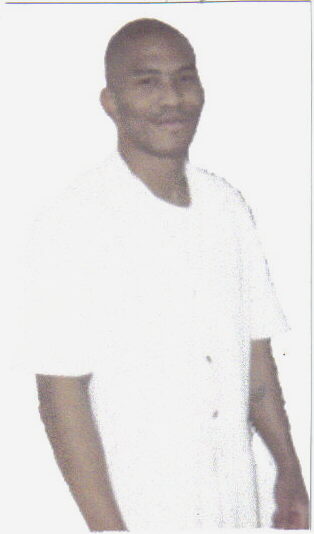 Why hello ladies! Get a load of me.
My name is Christopher J. But you can call me... Mr. Wonderful. That's right. Puts a smile on your face, doesn't it?
And your smile is what its all about. Well, say, I'm looking for a pen pal , someone to write, someone to know, someone to... well just someone. Anyone 18 or over will do and race is not even an issue.
My interests? My interests include a little bit of this and you know a little bit of that and of course you. So, check this out, if you like that, write back, alright?
Alright. Cut, that's a wrap.
Sincerely,
Christopher

Warum Hallo Damen! Nennen Sie es eine Last von mir.
Mein Name ist Christopher J. aber Sie können mich........... "Mr. Wundervoll" nennen.
Das ist recht. Setzt ein Lächeln auf Ihr Gesicht, nicht wahr?
Und um Dein Lächeln geht es, genau darum.
Nun, sagen wir ich suche, ich nach einem Brieffreund, jemand, um zu schreiben, jemand kennenzulernen, jemand... nun einfach jemand. Jeden mit 18 und darüber und Herkunft ist ebenso keine Frage.
Meine Interessen? Meine Interessen schließen ein wenig von diesem ein und Du weißt ein wenig von dem und selbstverständlich Dich. So prüfe dieses, wenn Du es magst, schreibe zurück, gut?
Gut. Ende, das ist eine Verpackung.
Herzlichst Christopher

Legal files: Death Opinion
IN THE COURT OF CRIMINAL APPEALS
OF TEXAS

NO.73,459

CHRISTOPHER JULIAN SOLOMON, Appellant
v.
THE STATE OF TEXAS

ON DIRECT APPEAL
FROM BOWIE COUNTY