January 12, 2004
My name is Allen Winslow Bridges. I have been incarerated on Texas Death Row since May 16th, 1998. I am looking for a true friend who would be supportive of my situation, and that we can share many happy and sad letters together. I am also looking for a friend who is positive and has a sense of humor, because I need a positive friend to share my life with, as I deal with my situation.
I was born and raised in Norfolk, Virginia and my family members still live in Virginia & Georgia. My birthday is on the 6th of March, so I am 32 years old. I am a strong Non-Denominational Christian believer, and I believe we're all serving the same God and His Son Jesus Christ.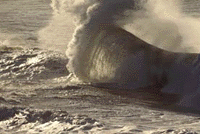 My hobbies are old & fast cars, basketball, football, reading, and just having fun in life. My favorite author is "James Patterson", and my favorite books by him are the "Alex Cross" series. I am currently reading his new book called "Beach House". I grew up around the ocean all my life, so my favorite food is seafood, and I love butter pecan icecream.
I enjoy listening to all types of music, because I am in my cell 23 hours a day alone. Texas death row inmates are not allowed to have a television, so we spend alot of time listening to our radios. My love for music has to be "JAZZ" because it help's me to relax my mind and body. My number one musician is "SADE" cause every song she sing makes me feel as though we're sharing the same feelings, so I feel very close to her music.
I am looking forward to a true person who is willing to correspond with me.
I welcome all sex, race and religion to please write.
Thank You!
Mr Allen W. Bridgers
#999267 Death Row
3872 F.M. 350 South
Livingston, Texas 77351
U.S.A
P.S. I hope to hear from you soon!!
Allen Winslow Bridges # 999267
12. Januar 2004
Mein Name ist Allen Winslow Bridges. Ich bin im Todestrakt von Texas seit dem 16. März 1998 eingesperrt. Ich suche nach einem wahren Freund, der mich in meiner Situation unterstützt, und mit dem ich viele glückliche sowie traurige Briefe austauschen kann. Ich suche auch nach jemandem, der positiv ist und Humor hat, denn ich brauche einen positiven Freund in meinem Leben während ich mit meiner Situation klarkomme.
Ich bin in Norfolk, Virginia geboren und aufgewachsen und meine Familienangehörigen leben immer noch in Virginia & Georgia. Mein Gebutstag ist der 6. März, und ich bin 32 Jahre alt. Ich bin ein konfessionsloser Gläubiger, und ich glaube, dass wir alle dem gleichen Gott und seinem Sohn Jesus Christus dienen.
Meine Hobbies sind alte und schnelle Autos, Basketball, Football, Lesen und nur Spaß im Leben zu haben. Mein Lieblingsautor ist "James Patterson", und meine Lieblingsbücher von ihm ist die "Alex Cross" Serie. Zur Zeit lese ich sein neues Buch "Strandhaus". Ich habe mein ganzes Leben am Meer zugebracht, sodaß selbstverständlich mein Lieblingsessen Meeresfrüchte sind, und ich liebe Eiscreme mit Butter-Pecan-Geschmack.
Ich höre gerne jede Art von Musik, da ich täglich 23 Stunden alleine eingesperrt bin. Todeskandidaten im Texas dürfen keinen Fernseher haben, daher verbringen wir viel Zeit damit, Radio zu hören. Meine Lieblingsmusik muss Jazz sein, denn sie hilft mir dabei, meine Seele und meinen Körper zu entspannen. Meine Nr. 1 Musikerin ist "SADE", denn bei jedem Lied, das sie singt, denke ich, wir teilen die selben Gefühle und ich fühle mich ihrer Musik so nahe.
Ich freue mich auf eine ehrliche Person, die gewillt ist, mir zu schreiben. Ich heiße jeden, Mann oder Frau, Rasse oder Religion, willkommen, mir zu schreiben.
Ich danke Dir!
Mr. Allen W. Bridgers
#999267 Death Row
3872 F.M. 350 South
Livingston, Texas 77351
U.S.A
P.S.: Ich hoffe, bald schon von Dir zu hören!!