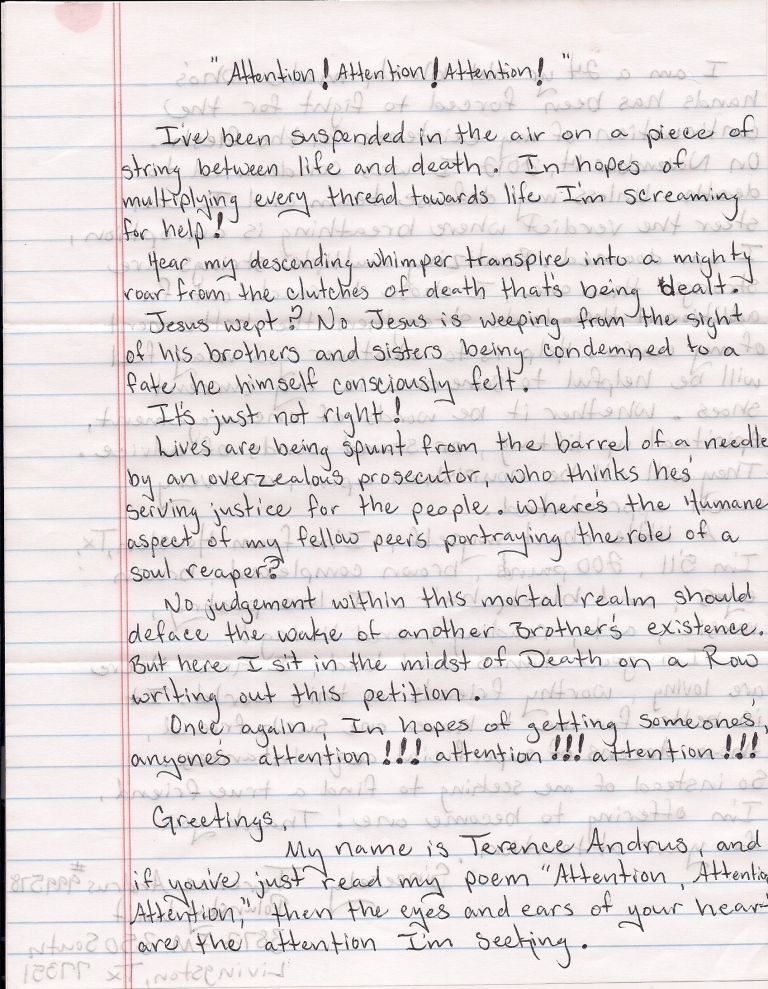 ...I am a 24 yrs. old black male who's hands has been forced to fight for the continuation of my existence in the flesh. On November 14, 2012 I was condemned to death. Unless my defense team and I can steer the verdict where breathing is an option, I am doomed. Realizing multiple strings are stronger than one, I chose to reach out for additional threads to strengthen the betterment of my cause. Help is to whatever you may feel will be helpful to someone in my current shoes. Whether it be words of encouragement, spiritual up lifting, or sound words of advice. They will all be nourished upon, and very much appreciated.
A little about myself, I'm from Houston, TX, I'm 5'11, 200 pounds, brown complexed, brown eyes and black hair. I love poetry, music, art reading , and living!
In good times and bad, I know there are loving, worthy friends in this world. It is better for me to have one such friend, than dozens of superficial acquaintances.
So instead of me seeking to find a true friend, I'm offering to become one! Thank you for your attention.
Sincerely Terence Andrus # 999578
Polunsky Unit
3872 FM 350 South
Livingston, Texas 77351