Best videos on the theme
Upcoming Executions US
IMPRESSUM
Conditions on DR AZ, Ohio
Ohio Executionschedule
Visiting Death House
Arizona
Guestbook First 150 entries..
How to send money to an inmate account or write an e-mail with:
Linda Carty
#999406
Mountainview Unit, 2305 Ramson Road Gatesville, Texas 76528 U.S.A
For contact you can also use Jpay.com for e-mailing Linda, please leave a regular address for response. Thank you

Linda Carty to die in Texas ?

Dear Tipster,

you have any pertinent information/Tips/Leads/Evidence/Names of the/any/ culprit whom you know for sure committed this crime I am sitting on death row & prison innocently-wrongfully- please- I need you to contact the folks listed on this Bottom page of this letter via their email as the information you have & send to me will not get to me as I do not trust the mail period!!! Am pleading with you to save my life as my investigators and my attorneys will follow through with the Leads/Tips/Evidence/Named true real killer & any photos/Pictures/drawings you send me which will expound & clarify/confirm/the true real identity of the killer still not held responsible for the crime. Plus it would be really neat if you'd let me know how & when & why & where & what happened whom you are or how I would know you. Thanks kindly as saving my life is my utmost goal.

Sincerely,

Linda Carty

Linda Carty

#999406

Mountainview Unit

2305 Ransom Road

Gatesville Texas 76528
November 2020

A tipster 3 whole years ago provided evidence and photos.

Her entire legal teams have done virtually nothing with this vital evidence supporting Linda.

Linda will send other vital letter with photos which show the actual death of the lady who Linda is sentenced for plus the actual killer and showing the fact that the cause of death was not what was stated in her trial nearly 20 years ago. Its so important to saving her life that this and later vital letter two go viral. Thank you.

LINDA CARTY
FRIDAY 15TH JUNE, 2018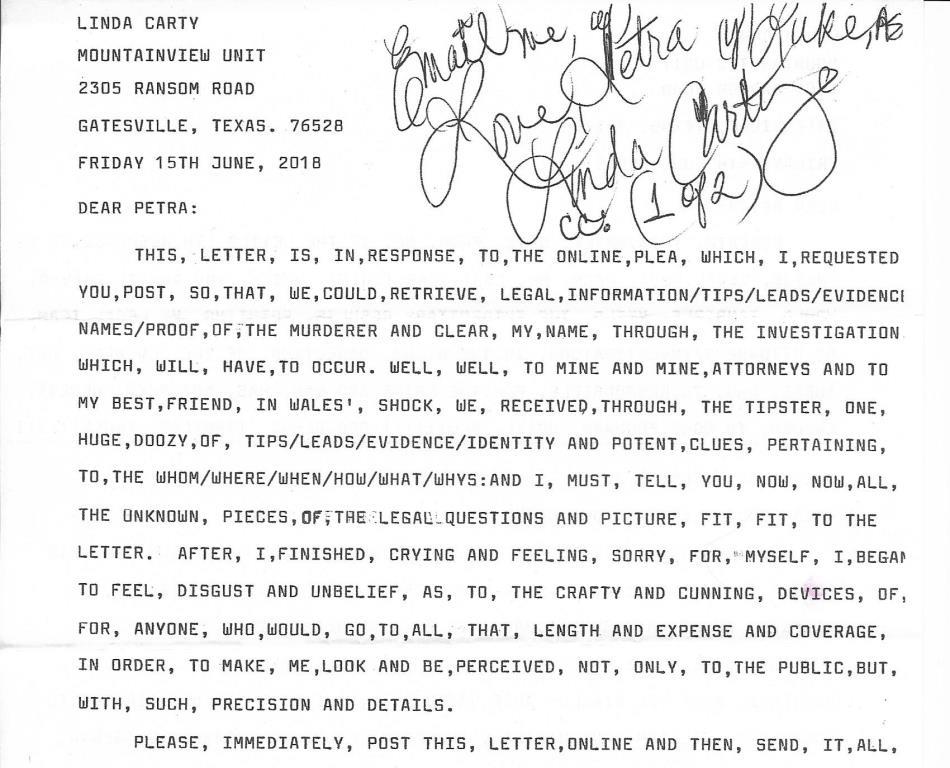 For a first contact you can use LindaCarty@Deathrow-Texas I'll forwarding via Jpay.com

DEAR PETRA:
BENEATH, THIS, BRIEF, NOTE, FROM, ME, IS,THE LETTER, IN RESPONSE,TO AN
ONLINE, LEGAL, PLEA, FROM, ME, LAST,YEAR,[2017], WHICH, YOU AND I, PRAYED,
WOULD, TANGIBLE, YIELD, THE EVIDENTIARY, RESULTS, POINTING, MY LEGAL TEAM
OF, ATTORNEYS/INVESTIGATORS, IN THE RIGHT, DIRECTION, OF,THE CULPRIT, OUT,
THERE, WHO, IS, RESPONSIBLE, FOR,THE CRIME AND WHO, HAS, NOT BEEN,
HONEST,
ENOUGH, TO COME,FORWARD, UNTIL, NOW!!!!!! GOD BLESS, TIPSTERS,
TRULY !!!
------------------------------------
QUINCE DE DECEMBRE, 2017

HOLA SENRORA LINDA CORONA CARTY:

SENORA CORONA CARTY, MIO SAW TU, IN THE HOUSTON CHRONICLE AND MIO

ADMIRE THE WAY TU HANDLED, THE REPORTER AND HER QUESTIONS. IF, TU, IS,

WORRIED ABOUT MIO COMING BACK TO BE A PROBLEM, LINDA, DON'T, I AM

NOT WITH THE CARTEL ANYMORE NOT SINCE, TU DEA DALLAS GABACHD RICARDO

MARTINEZ, BUST "EL DIABLO" JOSE VASQUEZ, JR, THE SAME "Z" DISTRIBUTOR, TU

FOUND OUT, WILLIAM ARVIZU, STEAL, THE MONEY,FROM, "EL DIABLD",CUARENTA,

MIGUEL ANGEL TREVINO AND [40] HIJO, TU KNOW, AS OSCAR, PUT THE WORD

OUT, TO BORRADO DEL MAPPA, WILLIAM AND ANYONE, IN WILLIAM CIRCLE AND

ANY ARVIZU FDR, THE STOLEN MONEY, WILLIAM, HAD, HIDDEN, IN HIS CASA. TU,

LINDA, SAW THE DINERO WILLIAM HAD AT THE CASA AND WILLIAM, HEARD, THAT,

[40], WAS LOOKING, FOR, THE DINERO, THROUGH, HIS CUAS IN EAGLE, PASS,

[40]MIGUEL ANGEL TREVIND MORALE HAD SENT DOS SICARIOS, TO HOUSTON AND

THEY WERE LOOKING, FOR, VENGENCE, ON UN LA LARDON AND HIS FAMILY

NOMBRE RAYMUNDO CABRELES.

PERFECTO CRIME,TAKING [40] TRADEMARK BEFORE [40] BORRADO DEL MAPPA

FROGS,WILLIAM ARVIZU, HIRE DOS SICA TO GET TO HOUSTON AND SETTLE YOU,

LINDA, SETTING TU UP, WITH THE COVER, TU HA THE DETAILS, TO IN THE NEXT

LETTER; BE CAREFUL WHO TU TRUST, IN THE POLICIA

MAKE SURE TO TAKE CARE

OF THIS AND GET IT TU THE RIGHT PEOPLE, LOOK FOR, TOD CHAMELEONS, MIO

SENDING TU THESE LETTERS, CON INSTRUCIONS, NOT TO GIVE THEM TO LAW

ENFORCEMENT, UNLESS TU KNOW FOR CERTAIN, Jonnie Lindsey, MUERTE

LINDA, TRUE NO ONE; UNLESS IT IS TU DEA HIJO.

SIGNED. El Y ELLE MATTILLO
Message April 2017: Linda wants to thank you a lot on using the website to greatly help her case. She has been allowed DNA testing and her lawyers have got all they wanted to get for her defense. Expecting some action on her case in June.
Prosecutors accused of hiding evidence, inventing testimony in death penalty case
Witnesses say prosecutors coerced them
July 4, 2016
Linda 2010
In a rare post-conviction hearing ordered by the Texas Court of Criminal Appeals, four witnesses testified last week that they were coerced and threatened by a pair of Harris County veteran prosecutors in a case that sent a Houston woman to death row 14 years ago.
Linda Carty, a former teacher and ex-DEA informant, was sentenced to die after prosecutors convinced a jury that she organized three men to invade an apartment and kidnap her neighbor, Joana Rodriguez, all in order to snatch Rodriguez's newborn baby in May 2001.
http://www.houstonchronicle.com/news/houston-texas/houston/article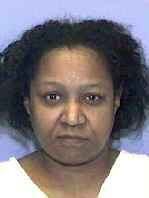 FRIDAY 27TH FEBRUARY, 2015

DEAR Friends

BY THE TIME YOU RECEICE THIS LETTER, THE NEWS VIA THE MEDIA, WILL HAVE GIVEN YOU,THE STUNNING LEGAL NEWS,OF THELEGAL COURT RULING, IN MY LEGAL FAVOUR.I WANT ALL OF YOU TO KNOW, ONLY THE LORD COULD HAVE MADE, THIS COURT RULING, POSSIBLE. TO THE LORD GOD, MOST HIGH, ALL THE GLORY AND MAY IHE LORD CONTINUE TO FIND ME, WORTHY OF HIS LEGAL FAVOUR,THIS YEAR 2015, IN IHE COURTS AND WHERE IT MATTERS MOST, LEGALLY, IN TEXAS AND THE APPELLATE COURTS, AMEN.

THIS IS THE SCRIPTURE THE LORD SENT TO ME, FOR ME TO KNOW, HE IS WITH ME AND WILL NOT FORSAKE ME, NOR, WILL HE ALLOW ANY OF MY LEGAL ENEMIES, IN TEXAS, TO DESTROY! DEFEAT ME, IN IHIS YEAR 2015!! IT IS WRITTEN,ISAIAH[66 VS.24],"I WILL ANSWER LINDA CARTY, BEFORE,SHE,LEGALLY EVEN CALL TO ME. WHILST,LINDA CARTY, IS STILL TALKING ABOUT HER LEGAL NEEDS, I WILL GO AHEAD, IN THE YEAR, 2015 AND ANSWER LINDA CARTY'S PRAYERS, ALL OF THEM AND GIVE! MANIFEST,ALL,THE LEGAL DESIRES, OF LINDA[MY PRICESS],SO, LINDA MAY KNOW, THAT, I THE LORD HER GOD IS THE SAME GOD OF HER FOREFATHERS, ABRAHAM/ISAAC/JACOB, "I AM, WHO I AM "JESUS'. CHRIST OF NAZARETH AND MY LINDA CARTY'S LEGAL KINSMAN REDEEMER, IN THE STATE OF TEXAS, 2015!!!!!!

PLEASE CONTINUE, TO PRAY,FOR ME,AS,THIS IS JUST THE FIRST PHASE,OF THE LEGAL VICTORY AND IHE OTHERS WILL COME, AS GOD ESTABLISHES HIMSELF, ON THIS EARTH, FOR ME, TO HAVE ALL THE (LEGAL DESIRES)OF MY HEART, BECOME, THE LEGAL REALITY, MY FAITH HAS ALREADY DONE, FOR ME, ON THE [8TH FEBRUARY,2014]

THE LORD 0NLY GETS BETTER AND I CAN'T WAIT,TO TELL EVERYONE, THIS LEGAL VICTORY, IS ALL GOD AND NOT,ANY OTHER, AMEN!!!!!! LOVE YOU ALL AND WRITE ME.

Love

Linda Carty
20th November 2013 - The Year has begun and the legal battle for my legal freedom gets underway. The is a lot of evidence, .... continue:
22. May 2013
Dear Gisele


All I want urgently are the TIPS LEADS NAMES EVIDENCE that my Private
Investigator can follow through immediately urgently and clear my name
of this wrongful crime I am framed with.
My outside contacts you may trust with the necessary information are
listed below since you are scared to physically trust anyone in
person.My life is truly in danger I dont want to die innocently for
anyone elses crime.


michael.goldberg@bakerbotts.com

katherine.brooker@bakerbotts.com

Chris Scott csscott550@yahoo.com

Linda Carty email on the website it is lindacarty@deathrow-texas.com

Sincerely
LINDA CARTY
" ... so that they could claim, I am a violent person...." April 2004

" Hello, my name is Linda,

Carty and I have been recruited.... January 2005

Folks imagine the inhumane atrocities .... February 2007

Open Letter 10th May 2008

On the first of October, I learned through my Attorneys -4th November, 2008

Dear Witness - 25th APRIL 2011

Message to Gisele - February 2012

Message to Gisele -22rd May 2013




Message from Linda, February 2012, renewed May 2012:

Dear Gisele,

I need to know what happened on the night you and your cohorts framed me for a strangers murder.The murder left a crucial Forensic big clue and I need you to fill in the blanks.I need you to trust my contacts with the information you have, tips, leads, names evidence.

My private investigator will follow up tough.Someone murdered a lady and framed me for it. I need your urgent help to save my life.

The contact people on the outside are also at emails:

michael.goldberg@bakerbotts.com

lindacarty@deathrow-texas.com

Thanks
Sincerely
LINDA CARTY-CORONA

P.S. write me directly via jpay.com (search for 00999406) or to above address.




25th APRIL 2011

Dear Witness,

The Private Investigators and my legal team are fully convinced NOW
through a major verbal disclosure of a strong person of legal
interest, that the physical identification of the known murderer and
crime, will legally clear Linda Carty, ME. If you choose to trust my Private Investigator, or the attorney of your choice, a reporter of your
choice, to expose the DA's cover up, back then, I can be written at Fed Express or, Certified Mail, preferably Mail, or by mail through JPAY.COM
here, it is instantly received, by me.


My address here is:
LINDA CARTY
#999406
MOUNTAINVIEW UNIT
2305 RANSOM ROAD
GATESVILLE, TEXAS 76528


My British Consular's office in London will also appreciate hearing
from you, they really will respond, ASAP please HELP.


Sincerely Linda Carty

Newsboard - News from the media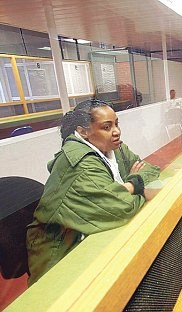 August 28, 2009 -Request for additional COA denied, request for oral arguments granted
http://www.ca5.uscourts.gov/opinions/unpub/08/ 08-70049.0.wpd.pdf

The human face of death row: Linda Carty is a British citizen who has been on death row in Texas for eight years, convicted of the murder of her neighbour solely on the testimony of her co-accused, three career criminals who saved themselves from the death penalty by accusing Linda. Her court-appointed lawyer did not discuss the case with his client until after the trial had begun. Linda is currently in the final stage of the appeal process. Linda Carty, 2008 © Claire Phillips

4th November, 2008 - Media Mail

On the first of October, I learned through my Attorneys, that the DA of Houston and the Attorney General of Texas, used a huge, huge, ugly lie and deception, to sabotage my Legal Relief, with my current Judge.

In essence, the State flat out lied and had the inhumane gall to lie to a judge under oath to produce a honest report, that states, they didn't agree, nor is there any factual evidence, that a court approved motion was finalized in their presence by my former Trial Judge Mr. Carol Davies.

For this Judge, who I am very disappointed and hurting her erroneous deceit by the State, I expected her Legality shrewdness and not the naïve of having allowing the State to dupe her.

All Judge Gitmore had to do, was access the Trial Court's files and request the proof of Baker Botts' entrance by my Trial Judge, to not only represent me as my Appellate Attorneys, but to file the Supplemental writs – all highly legal in the State of Texas.

I never trusted The State after all, they are the very same liars, who concocted and machinated and coached coerced fictitious "alleged" "code"fendants to spin huge and dishonest, dramaticial tales, non-happenings, Courtroom lingo and discrediting statements accusing me of such idiotic heresays and illogical indulgences, just as they accused and lied upon my Attorneys Legal credibility in an agreement made outside Court and in the then defunct District Attorneys' Office with Chuck Rosenthal DA – Roe Wilson, who flat out, to this Judge, called Baker Botts, disillusioned liars and this learned Judge became a victim of these lies.

What next am I going to be accused of calling this Judge too, since it seems that anyone who is glib and dirty enough to distort, manipulate and bamboozle a Judge's sense of doing the right thing in saying to the State, you are in perjurous contempt of this Federal Court and impeach them all and your latest deceitful play to sabotage Ms. Carty's Legal Relief does warrant, Nationwide outraged calls from the Black Caucus of America, namely Representative Sheila Jackson Lee and the New York Times Senator Rodney Ellis, Steve Harvey Radio Jock, The British Government and Parliament and my Attorneys at Baker Botts.

Linda Carty
Open Letter 10th May 2008
These Officers, have been working overtime, trying to get me ruffled and reactive. I am very tired of all the nonsensical flagrancies. Officers feel they are justified in continuing because certain Supervisors and Administrators, create and indulge on a whim whereby, Linda Carty is constantly harassed, abused and discriminated upon.
The Assistant Warden misuses her employment status and aligns herself with Shift Supervisors and certain COs, Security Officers, with the specific malicious intent of harming my character and to manufacture fictitious cases, because I am not a behavior nor security problem, at this Institution.
The only, only parchment paper, antique white parchment paper, as this I am writing you on today has been deviously and irresponsibility seized after (5) five months of constant daily cell searches of the above specified mentioned letter paper, for which I have in my physical possession, several original copies of over $131.00 (US), as proof of purchases, shipping, delivery receipt, etc. I am told it's too good grade of letter paper for me. I'm told by Officers, are not mine have been altered, from Linda Carty, to Linda Carty and Officers Mayberry and Thomas had the treacherous, dishonest cunning to falsely accuse me of such an ignoramus crime, as I am the only person who has ever purchased this particularity specific parchment paper on Death Row,
There was NOT any other disparity, nor, would there be ant other disparities for any Officer to honestly write me ant case, so these two (2) allies Officers, make up and misrepresented those said charges in hopes of causing me disruption in my classification and to deny me the privilege associated with my classification status.
Every time there's a targeted decisive "hit" by certain Officers, I know and they know Linda Carty knows the spurious, reoccurring handiwork of Shift Supervisor who's aligns in mischief with (2) two Administrative personnel, as they share the same hubris of hatred, towards me, resentment because Linda Carty won't assume the "position," as YDCJ punching bag.
Where is the Senior Warden, in all this? Let me say, it is the favored easy route of acknowledgement of the misdeeds, if there is not a smidgeon of "The Chief" authiatively exacting accountability and any responsibility, as is the case of top management here.
Should I continue to seek The Senior Warden's help, when only redduring accuses continues? No, no, no, it is time for Linda Carty to begin listening and expounding all the dirty heinous throng doings and lack control that is allowed here all unknown to The Texas Legislatures, The Senate Committee and Chairman of TDCJ and The Public, all because The State cooks the books alter and falsely generate fancy paperwork to cover-up, the actual day to day schemes, abuses, harassment activities, Official misconduct; Medical Injustices, Security Officers' unsavory unserious and physical verbal harassment, retaliation, wrongful cases targeted punishment. Food allergies, trays sabotage daily, denial of medical care, the manufacturing of bogus cases, especially on me, prompted by Shift Supervisors, Security Officers cliques; dishonest removal of legitimate stationary from my cell to deny and stifle my correspondence with my family and especially attorneys, British Consulate. The refusal by Security Officers in denying me the right to mail my outgoing Legal Mail. The targeted obstruction and the blatant tampering of my incoming Legal Mail, Baker both and no Consulate Mail British, by a Shift Supervisor and two (2) top unit Administration Officer all known to Wardens and the District Director of Mountainview Unit, but, it is intensifying in reoccurrences to me, Linda Carty. Now my personal mail is sabotaged too.
So I am writing to appeal to The Tom Joyner Show and News One.com, because a Black Innocent lady wrongfully charged, wrongfully sentenced and wrongfully detained in prison, no matter my British Nationality, so deserves to be fought hard for her Legal Freedom too.
Linda Carty

Linda Carty
Mountain View
Unit
2305 Ransom Road
Gatesville
, Texas 76528
22nd February 2007
Folks imagine the inhumane atrocities that I suffered under former Warden Smith's tenure, the residual corrupt Security Staff and the vengeful machinations of selective Administrative Staff members who remain under Warden Black's tenure.
Let's examine the distasteful abuse and the ugliness of this one Sgt. Bailey's hateful targeting of me and her Carte Blanche license to continue with her personal vendetta, that Sgt. Bailey has been using and riding the coat tails of ethnic likeness and the façade of Administrative shrouded lies, to cover up her personal and unethical retaliation against me.
This said, Sgt., has single handedly (blank), the devious services and Administrative Support of upper ranking Superiors, a finely honed and crafty scheme, whereby no one becomes accountable, is knowledgeable of such abuses to me, where official grievances are deliberately misconstrued and factiously misdirected or in most instances outright lie about any happenings, because that dishonest and internal misconduct is allowed by both Executive Headquarters in Huntsville and on the Unit.
I am individually singled out for Sgt. Bailey's ridicule, disrespect, verbal and institional abuse misconduct, retaliation and inappropriate payback.
On two separate occasions last year and this year 2007, my family was maliciously, deviously, inhumanely and vindictively refused to visit me, at the Mountain View facilities by Warden Nance and Company under the disperse, of a reversed scheduled appointment, turning my family away for what Ms. Ament appropriated as a foul up of schedules, generating a lag in pass for that dreadful horrid Wednesday at eleven in the morning till one in the afternoon, and verbally confirming with my family that my familial visit was to commence at a later time of one pm till three pm, resulting in my family physically appearing on this Mountain View Unit five minutes early and coldly cruelly refused their visit, our visit, with everyone on Staff that day, lying and denying the voluntarily given in person, by Linda Carty. Mengelcamp the dishonest Officer, used crafty cunning to discredit me, knowing that certain Administrative Staff and the new Warden would believe her, the Major because before the deed gets to Warden Black (days later), devious and machinated alterations would be employed. I'm the hated Offender and Warden Nance never engaged in playing fair or doing the right thing as the hated and fate consensus, whilst I was stretching on the outside recreation yard after Mengelcamp, could procure the collected dishonesty from my Recreational Boss that day and the Picket Officer, who were tribally and verbally baffled, stunned by Mengelcamps' false accusations and who refused, to allow Mengelcamp to coerce them, into her personal vendetta, to wrongly discredit and harm me, in Unit Classification.
The theft of my Legal Papers out of my cell was never truly acknowledged, nor is "who cares about that there Foreigner Carty, she has no attorneys and Carty wears white, whatever our Officers say we embrace and that's that." There's favoritism Offender/Officers against Linda Carty daily operational policy here. Sgt. Bailey's Security Staff posse of some hard core corrupt and mischief making silver tongued Officers who misuse their employment status to deny and change, Legislative Policies so, they can cruelly wield revenge and spitefully deny Linda Carty, punish Linda Carty, because Carty chooses to follow the Institutional Modus Operandi of it's complaint process for all Inmates, have sought to mistreat me, deny me, physically, verbally and do a double standard. Subject me to the daily adversities of refusals, whilst pampering the chosen Offenders on Death Row, to punish me.
Offenders are fed lies and mischievously goaded, encouraged to file false complaints against me, to verbally harass threaten, slander gossip with/to Officers in verbal hearing range to me, in visual sight and Officers selectively feign deafness, blindness and ignorance, of Offenders physically harming me at Recreation, at Work on the Death Row Run.
Offenders here, have become emboldened with their deviousness and crafty threats, verbally and physically unleashing their hatred and violent attacks on me, physically and personally, then colluding to disown any event of happening, knowing that the Offender's assigned to either, Death Row and MPF, would deliberately choose, to deny any such occurrences, when Carty files, Official Institutional Complaints, or seek security protection, from Officers.
Sgt. Bailey has single handedly refused to comply with Texas Legislative Policies of legally binding laws, to adhere to following the Death Row Plan for visitation, daily Recreation, Legal visits, Legal mail and Regular mail, choosing to force Linda Carty to allow the mailroom clerks, to open my incoming Legal mail, then giving the Legal mail (opened), to that or any Officer present to physically transport outside Linda Carty's presence and without Linda Carty's authorization by verbally commanding Linda Carty, to give over my Legal Rights, to an illegal source – (Security Officer and Mailroom Clerk) and publicly verbally, lambaste Linda Carty refused to allow the illegal handling, tampering, transport, transference and possession, of my Legal Mail from my Attorneys and my British Consulate. I am publicly called messy, to an audience of Offenders, by one of the Security Officers, culprits, as a humiliating ploy, to break me and force me to abdicate my Legal Rights to retain Attorney Client – Consular Privacy and Legal Confidentiality.
So, what has Sgt. Bailey schemed deviously, to retaliate flagrantly punish me. I'll list a few of the daily ongoing abuses, I'm listing a few:
1) I'm forced to sleep for the last (2) two years, on a torn, holey and leaking mattress, whilst Sgt. Bailey has, repeatedly replaced her favorite gossip Offenders' mattress twice (2X) over, yearly, since on Death Row.
2) My Legal visits are scheduled for the a.m. (morning) five hours of 8 am till 12 noon, knowingly that my Attorneys, were scheduled by Mountain View Unit, so there should not be, any logical denial of non-scheduling. There is no excuse, other than to deviously sabotage my effectiveness during my Legal visit.
3) Forcing Linda Carty to recreate outdoors, during the extreme degrees of temperature, during the Winter months and the scorching Summer months, even though, TDCJ, has regulative clauses, written on procedural policies governing Death Row recreation, all of which Bailey has forced us, to go outside in extreme cold temperatures and rain, heat, or we don't get our recreation of two (2) hours as TDCJ is providing Work Capable Offenders, due to our re-classification.
4) Sgt. Bailey and certain Security Officers, continually choose to indulge in daily gossip, slander, regarding me, as there are certain Officers and Sgt. Bailey who rather, promote the hatred and the envy, enmity and jealously, for me, so that my daily existence here would be wretched. When that ploy fails, I am written frivolous cases, so I would be denied the ability, to work and have any freedom other than a 23-hour lock down status.
5) There is a continual effort to promote antagonistic environments, so that Sgt. Bailey and the devious Staff members (Administrative) could either force Huntsville , to dismantle the Work Program and/or to break my mentality stronghold on my life.
6) Then, Sgt. Bailey chose to maliciously circulate false implications, with her verbal intonations, that, rather than report the abusive mistreatments and the illegal tampering of my Legal Mail, the denial of my indoor recreation during days of incremental weather, my torn and holey mattress, the verbal assault of curse words, in front of other Offenders, devised to publicly humiliate me and to intimidate me, into cowering away from officially reporting her mistreatment, dishonestly shouldering me, with unknown acts of other Offenders, to incite hatred, disharmony and wrongful blame, to single Linda Carty out as, the wrongful character and traits, that are placed – the daily devious machinations, through hostile verbal inferences, during shift change wrongly blaming me, for other Offenders' cunning in order to isolate and ostracize me, with both the Offenders here and Staff.
7) The systematic denial of any such wrong doings and the double standard of doing favors and bending the Rules/Policies for others, whilst terrorizing and denying Linda Carty.
8) The convenient implementation of "The Code of Silence" where, it's the theft of clout and where withal versus the stigma of a white apparel wearing Offender.
Regarding my Legal Case there is a Legal (HUGE) breakthrough and I will legally update you very shortly. They have been busted about the illegal pre-opening of my Legal Mail, outside my physical presence. I have been black listed to the new Warden and it's the case of a New Head Honcho, but, the same unscrupulous, the same unsavory supporting cast, thus, the dirty dramatics continue, albeit the route of ignorance.
Sincerely,
Linda Carty

December 25th, 2003
Any format of assistance is going to be greatly and warmly appreciated, also pen pals of polite and character.
I am receptive to correspondents who are interested in wholesome friendships. I'm not into risqué vernacular.
I am looking forward to resuming my business. I am not going to apologize to anyone for my Legal Exoneration and my much awaited Legal Freedom, it is now a definite Reality, oh what a New Year, I'll enjoy.
Sincerely, best regards
Linda
25. Dezember 2003
Jede Art von Unterstützung ist größstens und wärmstens gewürdigt, ebenso eine Brieffreundschaft höflich und mit Charakter.
Ich bin empfänglich für Korrespondenz mit jemandem, der an einer gesunden Freundschaft interessiert ist, riskiere aber keine vulgäre Unterhaltung.
Ich freue mich meine Beschäftigung wieder aufzunehmen. Ich werde mich nicht bei irgendjemandem für meine gesetzmäßige Befreiung entschuldigen und meine sehr erwartete rechtmäßige Freiheit, sie ist nun eine definive Wirklichkeit, oh was für ein Neues Jahr, das ich genießen werde.
Herzlichst, respektvoll
Linda

April 2004
Not everyone that's sentenced to Death Row, is GUILTY and the State of Texas does not like to admit to their mistakes. I am the victim of the Prosecutors theatrical drama and the continued efforts to the State to saddle me with the false accusations and the character assassination. But the truth is about to be told and the State won't be able to ignore the pertinent factuality.
Until next printing, next month, I'll update the Courts proceedings.
Sincerely Yours,
Linda Carty

April 2004
TDCJ Unit, to carry out their mandate, so that they could claim,
I am a violent person. They hate the fact, that they cannot make their bogus allegations, factual, nor a reality. So, they continue to use the falsa cases, as their choice of a weapon and a tool to discredit my gentle disposition and character. This a matter for the Courts and the Courts of Texas, to settle and litigate, as the Warden is hell bent on delegating and abusing her authority, to give her Officers and her favourite Inmates, 'the Bullies', permission to try forcing the verbal, or physical damages to me. Their ploys are not working, in the timely manner, nor the intended format that she planned them, so they have decided to use the work program, to force the verbal and physical responses, that they ware hoping to get, all to no avail. Let's go to Court and settle the unscrupulous and vindictive behaviour, of the State Of Texas' Officials, shall we?
Then, there's the matter of the missing and undeliverd Mail and my I-60's, let's explore that Federal illegality and continuous occurance. Departmental I-60's, both my Legal Mail and my personal mail, has either been lost, not delivered, returned to my foreign correspondents, without being delivered to me: my Legal mail has either been opened, or not delevered, period: I-60's, have just not been bothered to be delivered to the intended receivers, period. Then, when l've tried to inquire, as to the non- delivery of these Federal postal missives, I've been treated with hostile anger and venom, I'm harassed by certain Officers, verbally maligned to other Inmates, right smack -- to my face, as if I don't exist, then given the worst possible treatment, to any Human Being. Whenever I discuss the problems with the Warden or the Superior Officers, I am treated as though, I am an imbecile, or a retarded nincompoop, and talked about to the other Inmates, by the ranking Officers. Such degradation, is designed to break me mentally and the expected results, haven't been forthcoming. So, the verbal attacks of my British Attorneys' Legal prowess, has been set in motion by the Ranking Officers, hoping to upset me and to give the appearance, that I am not going to obtain my Legal Exoneration, A MIND GAME!! Now, there are American Attorneys and they have not been ahle to discredit those, so they are now going to use the Work Capable Program, to force the desired Violent behaviour, but that is not forthcoming, either.
To have someone of an unknown origin, falsely accuse and write you a Case, for alleged Gang activity or affiliation, without any solid tangible, proof, other than, the vendetta and the need to enforce the reprisal punishment and vindication of that Officer's hatred tor the Offender, or to carry out the dirty work of the Supervising Ranking Officers, then something is drastically wrong with the System of Security, that should be the Officers' ONLY agenda and objective. To have one Officer write me a case, for threatening her with a look, my eyes, when her back, was always on the receiving end of my peripheral vision, teIls me, that she came to the Run, solely, to write me a case, any case, that morning, as it was again the due time, tor my certification to the Work Program. Do y'all see a pattern bare folks?
Six months later, to the exact date and time scheduled, I am again written, another bogus and stupid case, while hand cuffed behind, with my back turned to the mischievious Officer, this time. The Officer, along with her partner in Crime, the same Officer that wrote me up falsely, the first time, did not bother to disquise the intent to write me up, that day. They carried on the full fledged conversation of the circumstances under which they were going to write me that day, making certain that they smugly informed me, of the conditions and the terms, (all verbal, now) under which they were both going to give me a case, for filing the I-60, about the previous confrontation, that messy Officer, tried unsucessfully, to write me a case. Darn it, the Officer followed through on her threat, she came to my Cell, after my shower, slammed the Iron Steel Gate, directly into the center of my back, physically hurling my body. When I yelped form the excrutiating pain that was inflicted upon me, her partner in crime, Supervisor, left his abudibly loud and personal phone call, and came to the gate and did nothing other than stand and say "what happened?" To my chagrin, the abusive Officer replied, "Carty just kicked out a trash bag and hit me on the leg". I am rendered helpless on my knees, tram the impact of the Steel Gate crashing unexpectedly, on my back, when I speaked out, "Why did you hit me with the gate, Officers Name?" To which she coyly replied, "Well, I can say that you hit me first and I am wearing the gray, you're in white, and I don't see anyone here, that will go against another Officer anyway, they don't like you." Again, they, Officers were allowed to write me another bogus case, this time, they did not bother to offer me any medical Treatment, for 2l days. Prior to that, the attending Nurse, lied that she did not see any bruises nor swelling, yet when I looked into the mirror that is pasted on the walls of the Cell, there is a large ugly red and bluish welt, running along the visible areas of my shoulder blades.
The custom and habit here, by the Warden, is to cuddle and cover up the messy practices and the abuses of the Officers, against me, as her favorite term that she and the Prosecutors and the consulting corrupt DEA Officier, in Housten, whose primary goal, is to gel me executed so that the truth about his corruption and deceit, does not get exposed, is to be able to classify me as a Violent person. The irony of the entire travesty, is that there are worst and more violent Offenses, that are allowed to work, currently, but of course she does not have the personal agenda, there, as she does, on my behalf. This Warden hag been perpetrating and deceiving the other members of the Board, about my character, for the sole purpose, that she has to actuate the prosecutors hidden and most feared agenda, to procure cases that they use to tarnish my reputation, should the need arise, tor a Re-Trial, or the push für my Legal Exoneration.
Do you know what my crime is here? I am British and my Attorneys come & visit me too often, that is the reasonign behind the abuse. Ther's no way that they can discover what is going on in my Case anymore, as I don't allow them to eavesdrop and snoop into my Legal paper work anymore, as they have atendence here, to illegally take Legal paperwork that they cannot get their hands onto.
Prior to the denial of the Work Program, the consorted effort to deny me Medical assistance and to correctly provide me with the proper Dietary Meals and Food Trays, daily, was illegally launched, but that effort bombed. They took away my EggFree Trays, my Peanut Butter Free Trays, and they refused to after me any safe alternatives, even though my Health and Medical Charts should have been annotated with the FATAL ALLERGIES. The current Nurse practioner, who is parading as a Medical doctor, has ASSUMED the role of the ALLERGIST and the BOARD CERTIFIED PHYSICIAN, then sent me a written threat and antagonised command, stating, that I first eat the offending ALLERGIC TRAYS, then I SHOULD AND MUST DIE, be fore he kills me. Irony of the matter is, this very 'QUACK', is the very same person, to prescribe tbe drugs, Benadryl and Triamcinalone Cream, that I had to have after the non- disclosure of the Peanut Butter in the sandwich, that was fed to me, by one of the Officers, after I was forced to not eat and starved by the Kitchen. The funny thing is, I did not ingest the Peanut Butter, the food only got to my tongue, when my airduct and my throat just literally shut down on me. I couldn't breathe, I was he re in my Cell, all by myself, couldn't move, because my muscles and my body, just refused to function. I managed to forced my head to the walls of my Cell, dislodging the Food, that was still trapped on my tongue, and after (30) thirty minutes, I managed to call someone for help. All of this information, is listed on my chart, the medication and the ayuthorising attendant, that is, yet, TDCJ--- ever the dishonest folks to deny the treatment, try to use the information against me to write me another frivilous case.
You know what, I am tired of the abuses and I am not going take the continuous and targeted punishments, that they have been subjecting me to endure, all because I won't lay down and play possum for them anymore. I am not White, but the majority of my ancestral Family Tree - Caucasean: yet bare, my British ancestry and Heritage, is causing the entire Institution, to treat me with utter contempt. Then, I was ttold by the Warden, that I need to get with the Status Quo and I guess, adapt the trashy, vulgar, lued habits and behaviour of the other Offenders, that chose to indulge and behave in the like fashion. Then, if I don't fit the expected mold that is considered the Status Quo, I am told that I act like I am better than anyone, intellectually, or socially. All because I don't induge in the games and the degradation, that is going on here. I wasn't raised as a foul mouth lady, neither am I accustomed to the graphics profanities, that are continuosly peppered in the languages of the mouths of anyone, that loves to curse. Yet, I am prejudged, for the behaviour of the others, here, and then I am ostrasized, because I won't indulge.
The truth will be told and the entire Country will become aware of the wrongfull sentence, that has been illegally thrust upon me, by the state of Texas. What are those Prosecutors and the Police Officers so afraid of having exposed? Y'all keep your ears and your eyes attuned to the Television and the Newspapers, as my Legal Team intends to let the Public and the Jurors know the whole truth, and the fallcies of this manufactured charges.
Linda Carty # 999406
Mountainview Unit
2305 Ramson Road Gatesville
Texas 76528 U.S.A
January 2005
Carty and I have been recruited by the Drug Enforcement Agency Houston since 1984 to work as a confidential informant on Agent C. M. Unit. My employment involved everything from intelligence data. Gathering surveillance and spying on folks Business and following drug dealers domestically in the USA, as well as Mexico.
Well, what the corrupt cops and sleazy DEA Agents did not publicly disclose is the fact that I was actively involved in the federal cases of several Drug Dealers who had been actively involved in perilous federal illegalities. I happen to know that the top culprit, who had me set up for this wrongful crime I am now on Death Row, has been brutally gunned down in his home, along with two (2) members of his immediate family and it was this same murdered guy who borrowed my car after lying about his true intend of use and never return the paid vehicle. Rather that vehicle, a rental car was used in their plot to set me up for their crime.
Now I wasn't C. M.'s most resourceful right arm, for my beautiful smile only I was Charlie's ears, eyes and date source. The DEA and C. M. has conveniently abandoned me, lied on paper and in court about my employment and the unsavoury Police Officers and the unscrupulous prosecutors have deliberately blatantly and maliciously withheld favourable evidence, names and the undeniable fact that I was actually working on a DEA case, Drug Dealers who I feel as all evidence points in that direction, made me "find out" who I worked for and decided to get rid of me.
By the way, all my conversation with C. M. was not given to my attorneys, the video tape and the audio was not only edited, cut, it was spliced.
Then C. M. quit the DEA when the Law Firm of Baker B. entered my case, so did two (2) other suspicious cops. Let's not talk about the DPS Officer S. lying outright and a Judge who porously retired to ride her dirty deeds, cover ups and the vehement reprisal to remove the incompetent court appointed Attorney, or to allow me time to retain the Attorney (all private) of my choice..
Please, I am begging you to do the right thing to come forward, clear my name, because after today I am going to advice my concerned friends, to legally post a monetary reward, of about 12.000 (twelve thousand) to smoke you out.
In these few words you are still floating, I will find you, let me restate this sentence, I am going to find you, I am on to you now, after (3) three weeks or fifteen (15) days, I am going to expose you legally and publicly.
Think about my legal advice to you. Come forward, I am not telling you what to do nor how. But you know that I had not anything to do with this farce of a crime. Remember, your fifteen day deadline begins today, date posted. And your conscience, I am someone's child, mother, sister, aunt and friend. I am human, too. You have a mere 12 days, I found your slimy slip ups, too, yeah! Cheap mate.
Sincerely wronged Lady
Linda Carty #999406
*names cuted/changed * please write to Linda for information....