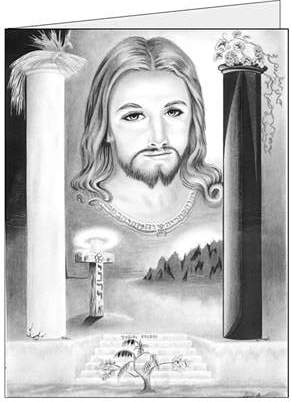 Nechronomisticafterward art - taken from his book" Order here please: P.H.@deathrow-usa.com or send a fax to: 012126 666 12 666 THANK YOU
Book of Poetry
By Carlton A. Turner
nechronomistic
"i opened my eyes and opened all the lies"
- Poetry and Drawings in 80 pages -
ISBN 3-937034-93-5
´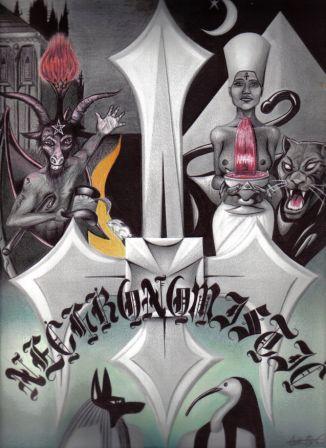 Or order your copie for Euro 9,90 or $ 12,-- plus postage here:
e-mail: P.H.@deathrow-texas.com Fax: 01212 6 666 12 666


" Rants & Raves banner "
Dear Carlton,
Congratulations! The jury for the art show: "Justice for All?: Artists Reflect on the Death Penalty" has selected your artwork entitled "Rants & Raves banner" as one of the artworks to be exhibited in the art show at Gallery Lombardi in Austin from May 6-22, 2006.
The jury consisted of Annette Carlozzi, Senior Curator of the Jack S. Blanton Museum of Art; Malaquias Montoya, an artist living in California; and Lora Reynolds, owner of Austin's Lora Reynolds Gallery. 300 artists submitted more than 700 works of art for this show. The jury selected 50 artworks for exhibition at Gallery Lombardi. We would have liked to have selected more artworks but we were limited by the amount of space at Gallery Lombardi.

The address of Gallery Lombardi, if you want to drop off your artwork in person on May 2 is:

910 West Third Street
Austin, Texas.

.....We will send more details later regarding the opening night reception, but the expected start time is 7 PM. The awards will be announced at the gallery on opening night.

Images of the artwork will be posted to the website www.deathpenaltyartshow.org on May 6. We plan to post images in the online exhibition of all the artwork that was submitted, as well as highlighting those works selected by the jury for the exhibition at Gallery Lombardi.