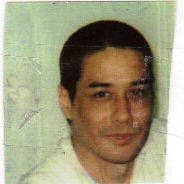 May 16, 2009
My name is Perry Allen and I am icarcerated on Death Row on the Polunsky Unit here in Texas. I am half Japanese and half Caucasian, 49 years old male. I am 5'10" and 172 lbs. with black hair and brown eyes.
I will rite to anyone that writes to me regardless of race, religion, gender age, sexual orientation, etc. Iam very open minded and love meeting and learning about people, their custome and beliefs, etc. I love reading a wide variety of books and I am a big Star Trek and Duneons&Dragons fan. I also love doing a variety of diffent types of puzzles.
I look forward to hearing from someone soon. Thank you.
Sincerely,
Perry A. Austin