Best videos on the theme
Upcoming Executions US
IMPRESSUM
Conditions on DR AZ, Ohio
Ohio Executionschedule
Visiting Death House
Arizona
Guestbook First 150 entries..
How to send money to an inmate account or write an e-mail:

An Execution Date set
OHIO DEATH ROW

Jay Drummond
# 462-868 DR3
C.C.I. - P.O. Box 5500
Chillicothe, Ohio 45601
Send an e-mail via Jpay.com , Ohio lets reply once ... or for a first contact to JayDrummondOH@deathrow-usa.com Please leave a regular address for a response.
"I would reverse Drummond's convictions and death sentence
because Drummond was denied his Sixth Amendment right to a public trial.
PFEIFER and O'DONNELL, JJ., concur in the foregoing dissenting opinion. " Decided October 18, 2006

GRANTED IN PART

. 12/31/10

Accordingly, the Court issues a writ of habeas corpus as follows: The Respondent shall either (1) set aside Drummond's convictions for aggravated murder of Jiyen Dent, Jr. and the sentence of death attendant thereto; or (2) conduct another trial. The Respondent shall retry Drummond, or set aside the convictions and sentence for aggravated murder within 180 days

from the effective date of this Order. Case: 4:07-cv-01776-SL Doc #: 101 Filed: 12/31/10 1 of 113. PageID #: 1666
| | |
| --- | --- |
| | |
| | This poem is for you ...March 2013 |
January 2013

My name is Jay Drummond, I'm 35yrs. of age, I've been imprisoned for 10 yrs. now! I enjoy reading, listening to music, writing poetry & on a daily basis, trying to grow as a person … you can never learn too much! I'm very open minded and straight forwarded, I'm not into wasting anyone's time, so I would hope that you're not as well ….

If you looking for someone honest to write, then contact me Jay Drummond A462868 at above address, you can get an account with Jpay.comto e-mail me! That'll be easier way for us to stay in contact. I'm looking forward to hearing from you & getting to know you.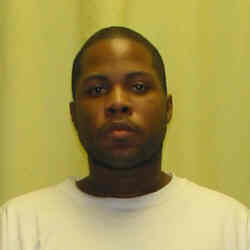 I'm lookin 4 friend 2 correspond with, my interst "R" reading, wildlife (dog's, lions, gator, etc...) I'm also tryin 2 get involved in schoolin, because we have no access here! I'm african america, 5"9, 195 Ibs & medium build, but I don't have a picture right now but soon as I'm able 2 provide one, I will send it!!! I also enjoy listenin 2 music, gospel, R&B, Rap, Soul & neo Soul !!! I' m "28" yrs. of age my sign is a cancer...

July 2005
Jay Drummond # 462-868


Ich suche einen Freund, mit dem ich mich unterhalten kann. Meine Interessen sind Lesen, Leben in der Natur (Hunde, Löwen, Krokodile u.s.w….). Auch möchte ich gerne lernen, denn hier drin haben wir keine Möglichkeiten! Ich bin Afro-Amerikamer, 1,75 Meter groß, 88,5 kg und mittlerer Körperbau. Momentan habe ich kein Foto, aber sobald es mir möglich ist, eines zu bekommen, schicke ich es!!! Ich höre gerne Musik, Gospel, R&B, Rap, Soul & Neo Soul!!! Ich bin 28 Jahre alt und mein Sternzeichen ist Krebs..

Juli 2005