Best videos on the theme
Upcoming Executions US
IMPRESSUM
Conditions on DR AZ, Ohio
Ohio Executionschedule
Visiting Death House
Arizona
Guestbook First 150 entries..
How to send money to an inmate account or write an e-mail:

An Execution Date set
Heliberto Chi #999437
Polunsky Unit D.R.
3872 FM 350 South
Livingston - Texas 77351
U.S.A.
HelibertoChi@deathrow-usa.com for a first contact if you like, please leave a postal address for responds. Thank You
Heliberto Chi has a new execution date on August 7th, 2008
Guestbook - Honduras and we ask Texas to spare his life! September 26, 2007
Texas has been set an execution date for October 3, 2007- Stayed! Heliberto Chi wins stay of execution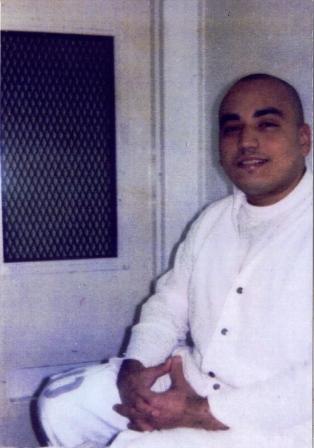 Heliberto Chi - 2008
Dezember 23, 2006
Greetings
Hello my name is Heliberto Chi, I am 28 years old ( Born Dec. 20, 1978 ), I'm a Death Row Inmate. I was sentenced to death in Nov. 2002 by the state of Texas, I'm confined ia cage almost daily with little to nothing to do. I the days ahead as I struggle to fight for my life I know having someone to write - a someone willing to befriend and walk a long a side me, can help ease my loneliness and perhaps bring that sunshine again into my life giving hope that a better future exists.
If this person is you please feel free to write me at the address above and give us a chance to become friends. I would feel honered to hear from you soon.
Sincerely
Heliberto Chi