Charles D. Hood
Dallas - COLIN COUNTY:
February 11, 2013 - Charles Hood #000982 Re-sentenced to life last week, He will not receive credit for the 23 years he has spent on death row Texas.


JohnDavid Battaglia 999412 TX in the cause of Charles D. Hood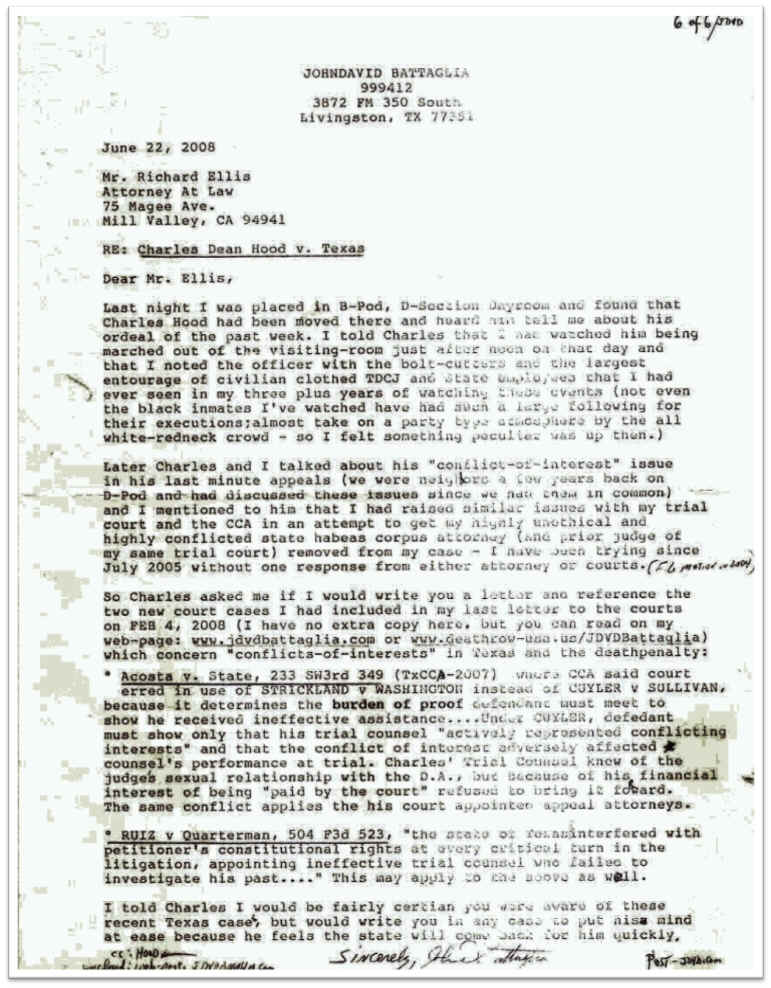 June 18th, 2008 -Texas death row inmate Charles Dean Hood is still alive -- for now. His execution was cancelled minutes before midnight Tuesday because prison officials feared they could not follow the proper procedures in time after a flurry of appeals delayed the original scheduled execution.

!! And again ... Charles Dean Hood, now 38, is set to be put to death June 17 2008 !!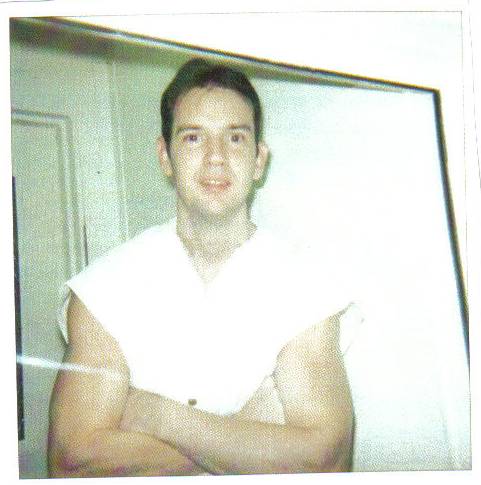 Charles received an execution date June 30,2005 -Stayed June 27, 2005
The state has 120 days to examine the case, although an extension is possible.



Greetings to whom maybe interested in a friendship with me.
I am seeking someone if possible around my age ( 34-years old ) but knowing
whoever writes I'm greatful to all.
Please let me tell you a little about myself so you get a better feel of
whom you're writing.
Charles D. Hood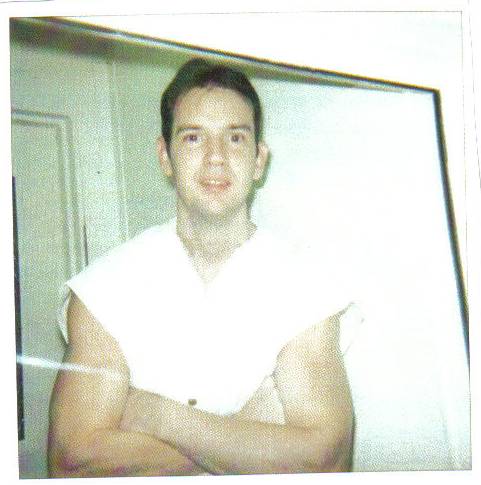 I am 6-foot 4 1/2 inches tall, I weigh 2-hundred and 20-pounds
Eyes-Grayish yellow
Hair-dark
Personality-guess I'm a funny kind, a guy with good character.
I am an artist which being where I'm at surely helps relieve the stress
/ou find yourself under in these circumstances.
Hope you'll give me a chance,
thanks!

Charles D. Hood # 000982
POLUNSKY UNIT
3872 FM 350 S Livingston, TX 77351
Januar 2004

Ich grüße alle, die möglicherweise Interesse an einer Freundschaft mit mir haben.
Ich suche jemanden, der möglichst in meinem Alter ist (34 Jahre alt), aber dennoch bin ich über jeden, der mir schreibt, dankbar.
Bitte lass mich Dir ein wenig über mich erzählen, damit du ein Gefühl bekommst, wem Du schreibst.
_________________
Charles D. Hood
Ich bin 1,94 Meter groß und wiege 100 kg
Augen gräulich-gelb
Haare dunkel
Persönlichkeit – ich denke, ich bin ein lustiger Kerl, einer mit gutem Charakter.
Ich bin ein Künstler, was natürlich da, wo ich bin, hilft, den Streß unter den gegebenen Voraussetzungen zu verringern.
Hoffe, Du wirst mir eine Chance geben. Danke!