Best videos on the theme
Upcoming Executions US
IMPRESSUM
Conditions on DR AZ, Ohio
Ohio Executionschedule
Visiting Death House
Arizona
Guestbook First 150 entries..
How to send money to an inmate account or write an e-mail:

An Execution Date set
Texas plans his death 03/27/2014
Everyone messes up from time to time but it takes a real man to admit his wrong doings and accept the consequences. Anthony Doyle
Jeder macht einmal einen Fehler, aber es bedarf eines richtigen Mannes, seinen Fehler zuzugeben und die Konsequenzen zu akzeptieren. Anthony Doyle
| | |
| --- | --- |
| | For centuries law makers have justified capital punishment August 2004 |
| | Seit Jahrhunderten rechtfertigen die Gesetzgeber die Todesstrafe |
| | How constant is the justice system in the United States of America? |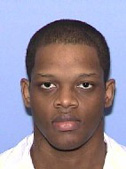 Anthony D. Doyle #999478
Polunsky Unit Death Row
3872 FM 350 South
Livingston, Texas
77351 U.S.A
For a first contact via e-mail if you like use Jpay.com or AnthonyDoyle@deathrow-texas.com, please leave a postal address for response. Thank You
For centuries law makers have justified capital punishment as being a deterrent to crime. The truth in the matter in my opinion is that they feel that if a person commits murder then their life will be taken in return. It only deters crime because once you are dead you can no longer commit crimes. the problem with this eye-for-an-eye vengeance against people who commit murder is that the people handing down those death sentences fail to realize that the condemned, just like their victims are human beings and are capable of change if they are given the opportunity. What about human rights? What about constitutional rights? I don't know about you but any type of execution is cruel and unusual to me no matter how you look at it or how you downplay the issue. I myself am a 19 year old African American male who was condemned to death on May 11, 2004 in a Dallas County courthouse. I understand that consequences should cause for those who break the law but you cannot justify the killing of one person just because they took the life of another. I don't condone murder at all but there are other punishments just as effective as the Death Penalty. Now as a 19 year old with no felonies and a few misdemeanors on my record I always ponder how I ended up on death row. I could understand if I were like Charles Manson, Henry Lee Lucas, or any of the people who committed multiple murders and were in and out of prison. Like a person told me, if the government insists on having the death penalty then it should be the last resort. People can change, but in cases of the death penalty they aren't given a chance. I often think about the Stephen King book, "The Green Mile" that was made into a movie. The character John Coffee was condemned to death although he was mentally challenged and innocent. Although that was a movie the same thing is happening in reality today. There are always people who proclaim their innocence until the end. But there are truly innocent people in prison and on death row all over the nation. Their innocence is often overlooked and not realized until they are strapped down to the gurney being pumped full of lethal chemicals . The supposed "painless" death. How does anyone know if this procedure is painless unless they go though the process of being injected with the chemicals. It looks painless to them that's why they assume it is painless. If the supporters of capital punishment knew how much of their tax dollars are used to carry out these executions do you think that they would still support it? What if one of their loved ones ended up on death row. Capital punishment-state sanctioned murder-state sponsored killings- or premeditated homicide used for social policy is the same, is the government's deterrent to crime. However you want to look at it, whether you are a retentionist or abolitionist for capital punishment, any form of murder is wrong. I am not against the death penalty because I am on death row. I am against it because it is wrong. Hopefully one day the capital punishment will be done with for good, never to be reinstated. I hope that day comes soon because it could save my life.
August 2004
Anthony D. Doyle #999478
Polunsky Unit Death Row
3872 FM 350 South
Livingston, Texas
77351 U.S.A
Seit Jahrhunderten rechtfertigen die Gesetzgeber die Todesstrafe als Mittel gegen Kriminalität. Meiner Meinung nach glauben sie tatsächlich, dass ein Mensch, der tötet, ebenfalls getötet werde soll. Es schreckt nur die kriminelle Tat an sich, denn wenn du tot bist, kannst du nicht mehr kriminell sein. Das Problem mit dem Wunsch nach "Auge um Auge" gegen die Menschen, die gemordet haben, ist, dass Todesurteile von oben nach unten geleitet werden, und dabei vergessen wird, dass auch die Verurteilten Menschen sind, genau wie ihre Opfer, die sich verändern können, wenn sie die Möglichkeit erhalten. Was ist mit den Menschenrechten? Ich weiß nicht, wie Du darüber denkst, aber für mich ist jede Form der Hinrichtung grausam und ungewöhnlich, egal wie man es betrachtet oder gar herunterspielen möchte. Ich selbst bin ein 19-jähriger Afro-Amerikaner, der am 11. Mai 2004 zum Tode verurteilt wurde. Ich verstehe, dass es Konsequenzen für Gesetzesbrecher geben muss, aber man kann nicht den Mord an einem Menschen darin rechtfertigen, weil dieser Mensch das Leben eines anderen genommen hat. Ich verzeihe Mord zu keiner Zeit, aber es gibt außer der Todesstrafe sehr effective Strafen. Ein 19-jähriger ohne Vorstrafen und nur ein paar Vergehen in meiner Akte denke ich ständig darüber nach, wie ich in der Todeszelle enden konnte. Ich würde es verstehen, wenn ich wie Charles Manson wäre, Henry Lee Lucas oder irgend ein anderer, der viele Morde begangen hat und immer wieder rein und raus aus den Gefängnissen kam. Wie jemand einmal sagte so sollte, wenn die Regierung die Todesstrafe beibehalten möchte, so sollte diese Strafe als letzte Möglichkeit eingesetzt werden. Menschen können sich ändern, aber im Falle einer Todesstrafe kann diese Change nicht genutzt werden. Ich denke oft über das Buch von Stephen King "The Green Mile" nach, das auch verfilmt wurde. Darin wurde die Figur John Coffe zum Tode verurteilt, obwohl er geistig behindert und unschuldig war. Obwohl das ein Film war, geschieht heute in der Realität genau das gleiche. Es gibt immer wieder Menschen, die ihre Unschuld bis zum Schluss beteuern. Aber es gibt wahrhaftig unschuldige Leute in den Gefängnissen und im Todestrakt überall auf der Welt. Ihre Unschuld bleibtoft unerkannt bis sie auf der Liege festgeschnallt werden um mit einem tödlichen Giftcocktail voll gepumpt zu werden. Ein angeblich "schmerzloser" Tod. Wie kann jemand so etwas behaupten, wenn er selbst nicht diese Chemikalien intravenös erhält? Für sie sieht es schmerzfrei aus, daher gehen sie davon aus, dass es das auch ist. Wenn die Befürworter der Todesstrafe wüssten, wieviel ihrer Steuergelder ausgegeben wird, um die Todesstrafe auszuführen, glaubst Du, dass sie immer noch haben wollten? Was, wenn einer ihrer Lieben im Todestrakt enden würde? Todesstrafe, vom Staat sanktionierter Mord, gesponserter Mord oder vorsätzlicher Mord – alles dasselbe – ist die politische Abschreckungstaktik der Regierung. Egal, ob Du nun ein Befürworter oder Gegner der Todesstrafe bist, jede Art des Mordens ist falsch. Ich bin nicht deshalb gegen die Todesstrafe, weil ich im Todestrakt sitze. Ich bin dagegen, weil sie falsch ist. Hoffentlich wird die Todesstrafe eines Tages für immer abgeschafft, und niemals wieder eingeführt.
Ich hoffe, dass dieser Tag bald kommt, denn das könnte mein Leben retten.
August 2004
October 6, 2004
How consistant is the justice system in the United States of America?
I know personally that there is a great inconsistancy regarding Capital Punishment. I believe that killing a person as consequence for the taking of a another life is not right. It is not fair.
It does nothing but cause more pain. It is not detterant. At the same time I realize the inconsistance in whether the District Attorneys' office seeks the Death Penalty in Capital Murder Cases. Especially in Dallas County. They say that they reserve the right to request or not request the death penalty on a case to case basis.
I myself don't think that it is fair for a person to be sentenced to death just for being present at the time a capital murder is committed but not take part in the crime and then another person to openly admit to committing a crime in which 3 or 4 people are killed and recieve 40 years in prison. Take Terry Nickols for instance. He was convicted on 161 murder counts and received a life sentence in prison.
There are people on death row have never taken anyone's life. These same people are being over looked and executed. Then death penalty is not just punishment for anyone but I do believe that there should be same consistancy regarding it.
Forgiveness Should Have No Limits - Matthew 18:21-35
Anthony D. Doyle #999478

- - - - - - - - - - - - - - - - - - - - - - - - - - - - - - - - - - - - - - - - - - - - - - - - - - - - - - - - - -


06. Oktober 2004
Wie konsequent ist das Justizsystem der vereinigten Staaten von Amerika?
Ich persönlich weiß dass es, was die Todesstrafe angeht, sehr widersprüchlich ist.
Ich glaube, dass es nicht richtig ist einen Menschen als Konsequenz zu töten weil er einem anderen Menschen das Leben genommen hat. Es ist nicht fair.
Es macht nichts anderes, als nur noch mehr Schmerz zu verursachen. Es dient nicht der Abschreckung. Gleichzeitig bemerke ich die Inkonsequenz mit der das Büro des Bezirksstaatsanwalts die Todesstrafe in Mordprozessen sucht. Speziell in Dallas County. Sie sagen, dass sie sich das Recht vorbehalten, die Todesstrafe auf einer Fall zu Fall Basis zu fordern.
Ich für meinen Teil denke nicht, dass es fair ist eine Person zum Tode zu verurteilen nur weil sie zur Tatzeit eines Mordes anwesend, aber nicht an dem Verbrechen beteiligt war und eine andere Person offen zugibt ein Verbrechen begangen zu haben bei dem 3 oder 4 Menschen getötet wurden und 40 Jahre Gefängnis dafür bekommt. Nehmen Sie zum Beispiel Terry Nichols. Er wurde des Mordes in 161 Fällen verurteilt und erhielt eine lebenslängliche Freiheitsstrafe.
Da sind Menschen im Todestrakt die niemals jemandem das Leben genommen haben. Diese Menschen werden übersehen und exikutiert. Da gilt die Todesstrafe dann plötzlich nicht mehr für jeden aber ich glaube, dass es genau die gleiche Konsequenz haben sollte.
Vergebung sollte keine Grenzen haben - Matthew 18:21-35
Anthony D. Doyle #999478

Polunsky Unit D.R.

3872 FM 350 South
Livingston - Texas 77351
U.S.A.